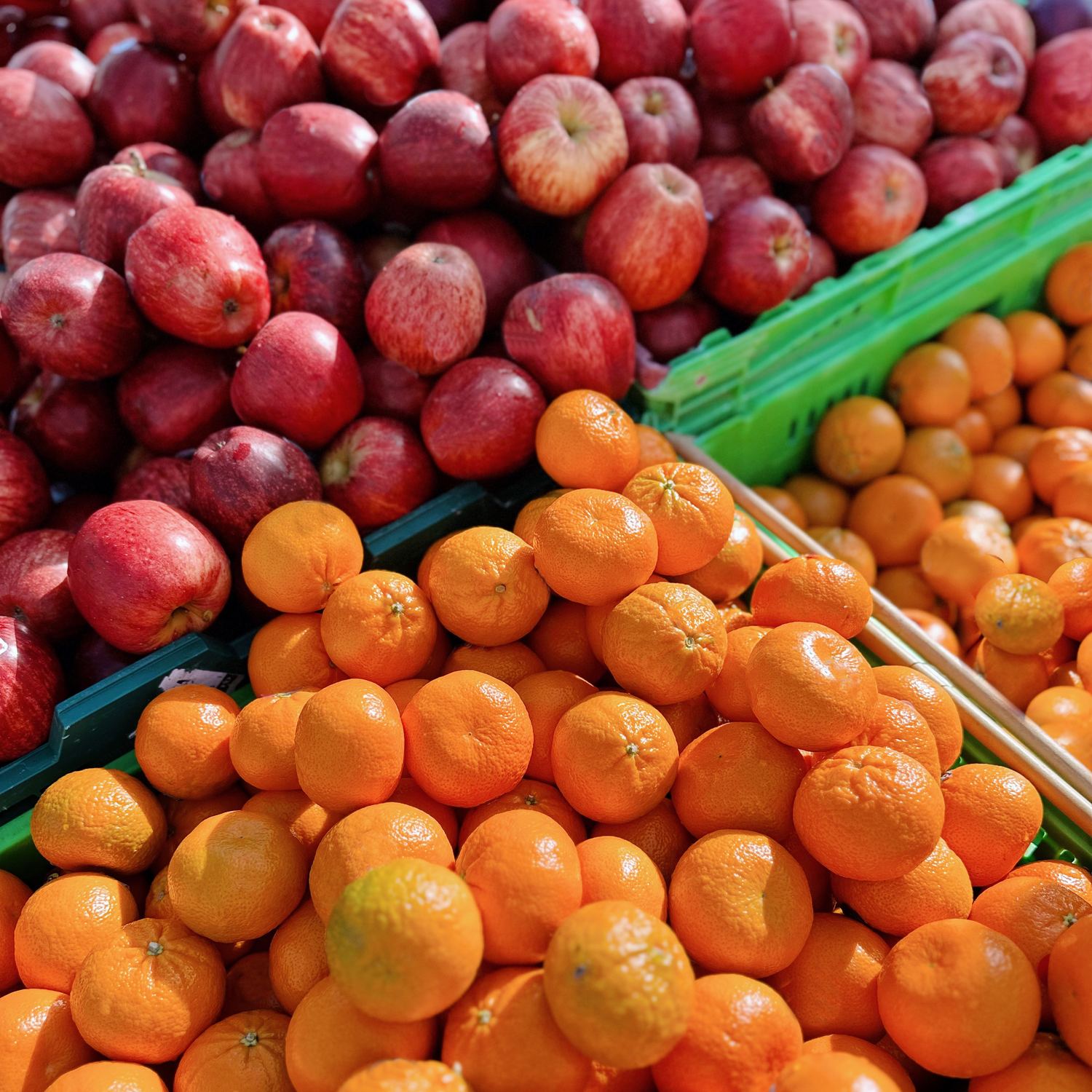 Welcome to Urban Harvest
We're here to feed you well. With the freshest local fruit, dairy and plant-based milk, cookies, snacks, and mouth-watering catering options from our sister company Jelly Belly Catering, our goal is to ensure that you and your colleagues stay healthy, productive, and happy. Delivering to Wellington workplaces any weekday (plus Sundays!), we make nourishment convenient and delicious.
Experience the Urban Harvest difference and elevate your workplace wellness today.

What's in season?
Our Winter hampers currently have in them granny smith, pacific rose & sansa apples, nashi, bosc and doyenne du Comice pears, gold and green kiwifruit, delicious satsuma mandarins, persimmons, tamarillos, grapes and/or All Good fair trade bananas.